by Jess Phillips
"My mind is always soothed when I imagine myself sitting on my South Sea island at night. If I have my way, Tetiaroa will remain forever a place that reminds Tahitians of what they are and what they were centuries ago."– Marlon Brando
You know him from his impressive Hollywood career- starring in The Wild One (1953), The Godfather (1972), and Apocalypse Now (1979). What you may not know is that Marlon Brando wasn't just a talented actor- he lived ahead of his time. For instance in 1957, he insisted that his character in Sayonara should marry his Japanese lover because he knew interracial relationships would become more common. Additionally, in 1967, he became the first leading actor to sympathetically play a homosexual role in John Huston's Reflections in a Golden Eye.1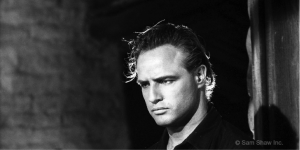 Hollywood wasn't the only place where Brando believed progress was possible. He was devoted to innovation and sustainability: using his private island in Tahiti, which he purchased in the late 1960s, to test Seawater Air Conditioning (SWAC) technology.1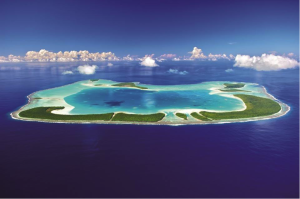 Brando was introduced to the notion of SWAC by Dr. John Craven, a scientist from Hawaii who worked extensively with OTE Corporation's Chief Science Advisor, Dr. Steve Oney. He then put Dr. Craven in touch with Richard Bailey, a Tahitian resident, environmentalist, and creator of luxury resorts.2
Dr. Craven and Bailey knew that this innovative technology, which produces an abundance of cool air for air conditioning and supports aquaculture and agriculture, would help them realize Brando's dream: a self-sustaining luxury resort.
"The entire island is fossil-fuel-free," notes Bailey, "we use alternative renewable energy." He added, "Brando believed something that most of us didn't think possible: that you could sustainably run a resort and still deliver a truly luxury product."2
While The Brando may be the first of it's kind, it is not the only sustainable architectural project on the horizon.
EcoVillage, a concept devised by Ocean Thermal Energy Corporation (OTE Corp), is in the planning stages of supporting affordable and eco-friendly residential communities in the Caribbean. In addition to SWAC technology, EcoVillage also uses Ocean Thermal Energy Conversion (OTEC), which provides 100% clean, renewable energy.

Every aspect of EcoVillage boasts sustainability: from the energy-efficient lighting fixtures to the low-water consumption bathrooms.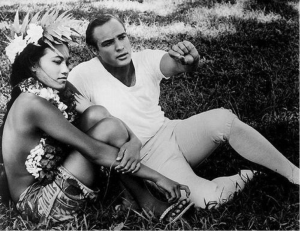 What was once a pipe dream for Brando is quickly becoming a reality: a world that marries luxury, comfort, affordability, and sustainability. He fell in love with the beauty and biodiversity of Tetiaroa, pledging to preserve and protect what he called home.3
Isn't it time we follow his lead and invest in a cleaner future?
References:
1 http://marlonbrando.com/about
2 https://www.costcotravel.com/Travel-Offers/2015CostcoConnection10
3 thebrando.com