Written by: Jess Phillips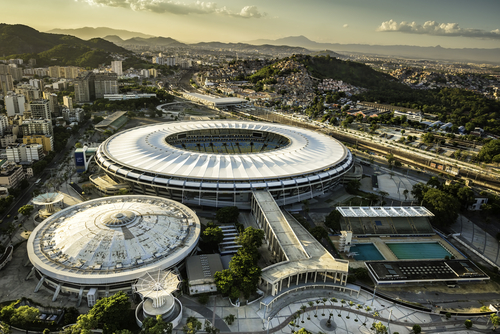 Some argue that the Rio Olympics may not have been the most appropriate platform, but the Brazilian brains behind the opening ceremony reminded the world that Climate Change is very real and very dangerous.
During the four-hour televised event, an estimated 3.3 billion viewers were exposed to the raw effects of global carbon pollution: melting polar ice and rising sea levels.
"The heat is melting the ice cap," a narrator said, adding "it's disappearing very quickly."
2016 is shaping up to be the warmest year on record, CNN has reported, so while the grim reminder may have seemed out of place, it is not without merit.
Brazil, it seems, is not ignorant to the effects Climate Change will have on their beautiful country. About 240,000 acres of Amazon Rainforest were cleared in June 2016 as a result of deforestation, the environmental news site MongaBay reported. The dry season, which is amplified by global warming, is leading to devastating forest fires.
The time to #ActOnClimate is now. Click here to learn more about how you can get involved: www.otecorporation.com/contact-us/get-involved
#ProgressIsPossible