This article appeared in OTE's November 2016 newsletter. Go here to read the full newsletter.
By Noel Smyth, OTE Investor
"Savannah, Georgia, October 2016. The rain kept falling. It was like never before and it just kept coming. When the rain stopped, we thought we might be okay, but it was days before the river crested and our community was underwater. Eighteen inches of rain fell in 18 hours. How could this happen here? When we purchased the house, we were told that we were outside of the 100-year flood zone and therefore did not need flood insurance. The entire first floor and its contents were destroyed. This storm was well beyond the limitations of our community's infrastructure. Luckily, we were not harmed, but now we need to figure out how to rebuild. We will rebuild. It's what we do."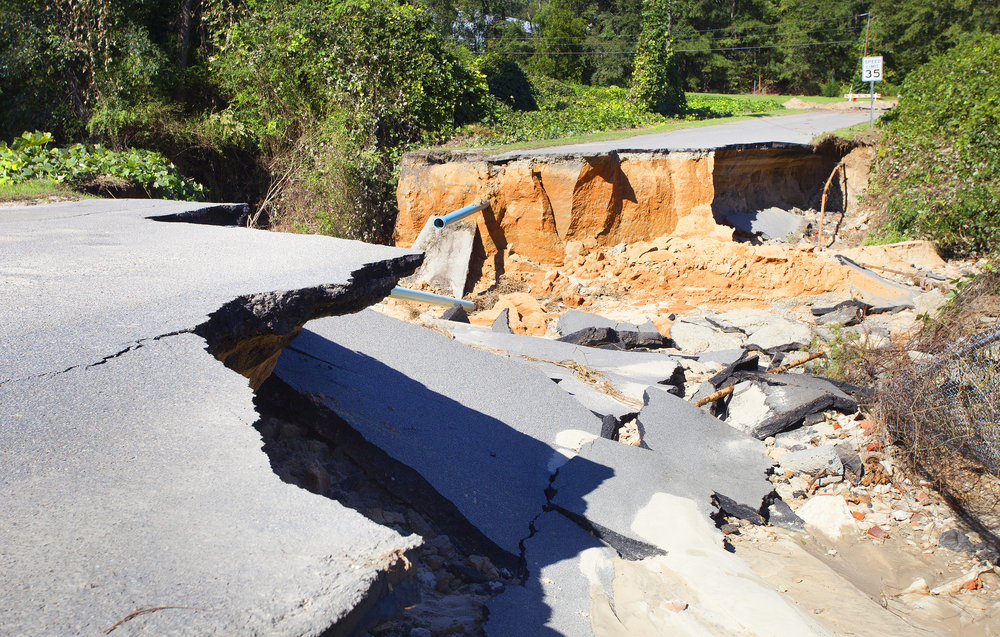 The storm was named Hurricane Matthew, and the story above is one created out of hundreds of individual accounts from across Georgia and the Carolinas. I have long considered the rising sea to be the most imminent threat from the warming of the planet. However, I now realize that the increased moisture in the atmosphere is potentially more threatening to people and property than the ocean rising. Hurricane Matthew caused up to $6 billion in damage, and could go higher once the total damage due to flooding is tallied.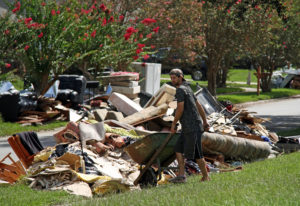 Consider that as the atmosphere warms, water molecules have more energy to transform from liquid to vapor. With this additional moisture in the atmosphere, the rain intensity and duration increases. This means that storms drop more rain and for a longer period of time. This is precisely what we are witnessing around the world today, and this is with just 1°C warming. As we see more warming of the atmosphere, there will be more energy in the water molecules, and we will experience even more of these extreme rain events.
In August of 2016, over two feet of rain fell in Louisiana during what has been considered a thousand-year storm. In July, there was a thousand-year storm in West Virginia. These were not tropical cyclones like Matthew or Sandy, but intense rainstorms that have been happening and will continue to happen. These are just several of the examples of extreme rainstorms that have devastated communities this year. Over the last 12 months, the National Oceanic and Atmospheric Administration (NOAA) has documented eight extreme rain events in the United States that statistically should happen only once in a millennia.
While the risk due to the rising ocean is a great one, we know where the risks are and can engineer solutions or move away from those. This is a daunting challenge for sure, but one that people can choose to take on. The threat of community devastation from a rainstorm that can happen anytime, anywhere, is a different sort of challenge. Societies cannot move away from this and it is virtually impossible to engineer solutions for this type of rainfall in every community.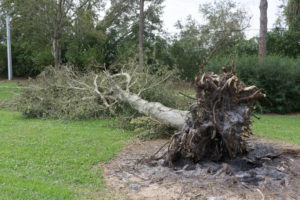 Most of the current infrastructure in the United States was designed to handle a 100-year storm, or a storm that has a 1% chance of occurring based on historical records. The 100-year storm floodplain is used to determine who must have flood insurance. People who do not have flood insurance will be left with nothing, or the government may step in to help with the cleanup and some repairs. The sheer magnitude of the problem is untenable and is only getting worse with every increase in temperature.
Because of the threat that these superstorms pose, we are left with one clear path forward – not to work around the problem, but to work to quell the cause. We need to aggressively slow the unabated dumping of carbon and methane into the atmosphere. There are a multitude of technology solutions today to generate energy from renewable sources, typically some way of harnessing the sun's energy. This includes solar and wind energy, which are abundant but intermittent. There are some renewable solutions that also provide consistent, around-the-clock energy generation (hydro, geothermal, and ocean thermal energy), but these are not available everywhere. Large-scale battery storage is also a promising technology that is maturing and will be needed in the solution.
The problem is so vast that we need all of these solutions to advance rapidly and massively around the world. Adaptation to a world where thousand-year storms are commonplace is just not a realistic scenario. We need to work towards systemic solutions that eliminate greenhouse gas emissions from energy generation – and quickly.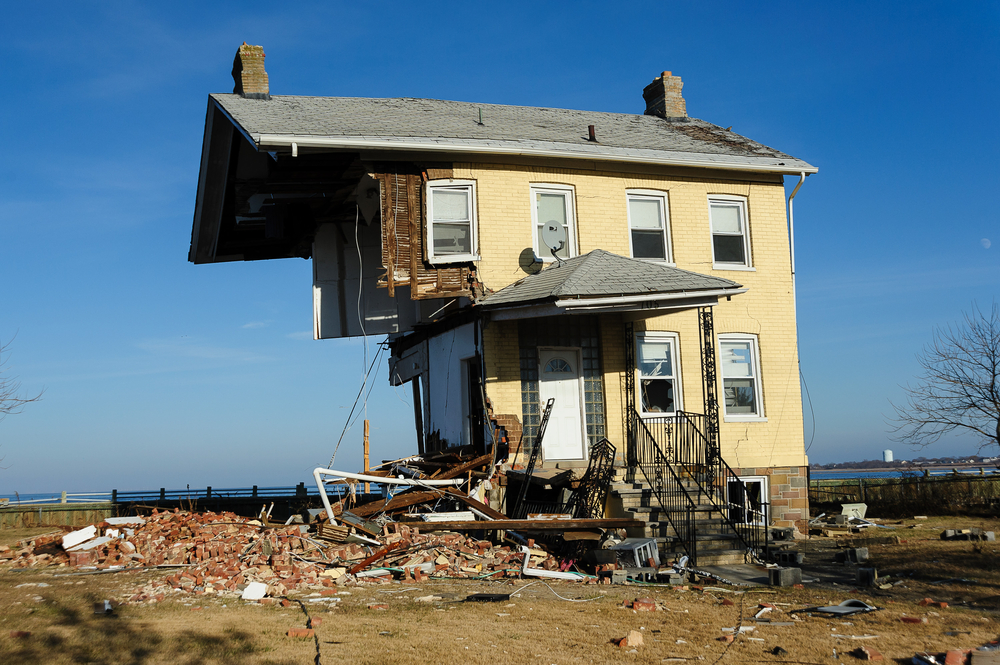 Noel Smyth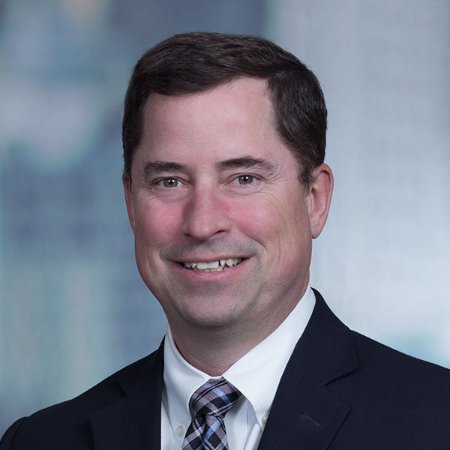 Noel Smyth is an OTE investor and supporter with an impressive and varied career. Noel graduated from Penn State University with a Civil Engineering Degree and worked as a structural engineer for 10 years, both for the State of New York and in the private sector.  After completing his MS in Information Systems from Drexel University, he expanded his career into systems management, data warehousing, and analytics. Today, Noel is an executive director of a financial services firm and a senior engineering specialist for Hyperloop Transportation Technologies, which focuses on solutions to improve travel conditions worldwide. Passionate about environmental issues, Noel is a volunteer for the Citizens Climate Lobby and spent three years as the president of Tavas, a non-profit dedicated to renewable energy installations. He is currently completing his Master of Arts in Sustainability and Environmental Management from Harvard Extension School. For more of Noel's thoughts, follow him on Twitter.
---
This article appeared in OTE's November 2016 newsletter. Go here to read the full newsletter.