By Jessica Santini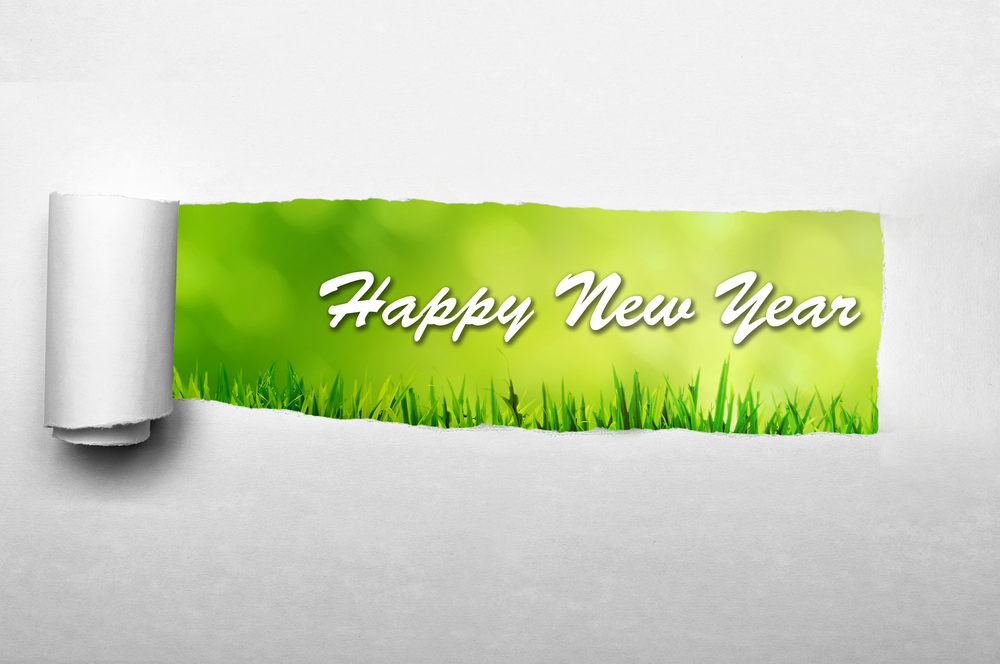 As 2016 comes to a close, you might be considering your New Year's Resolution. Perhaps you've contemplated losing weight or saving more money, but why not make an effort to reduce your carbon footprint? Going green in the New Year will not only improve the quality of your own life, but could have a global affect on the environment as well. Here are 10 ways to go green in 2017.
Shop Smarter

Invest in Reusable Shopping Bags – According to ReuseThisBag.com, Americans dispose of 1.8 billion shopping bags each week, which contributes to an enormous amount of waste. Reusable shopping totes are not only great for the environment, but are easier to carry and more durable. Many grocery stores offer their own branded bags for purchase, but we recommend the Market Tote from FEED Projects. At $68, the proceeds from this chic, reusable tote provide 50 school meals for children around the world.
Buy Local & Seasonal Groceries – Eating local, seasonal produce is beneficial to your health, wallet, and the environment. Groceries at the peak of their supply that don't have to travel are more affordable and leave a small carbon footprint. Additionally, seasonal fruits and vegetables are often more nutrient-dense and boast more intense flavors when compared to their out-of-season counterparts.
Avoid Fast Fashion – The environmental and social repercussions of "Fast Fashion" are absolutely devastating. Toxic pollution, rampant disease, slave labor, and textile waste are just the tip of the iceberg. Look for clothing that is made from all-natural, organic cotton and that is produced locally in the United States. Furthermore, consider quality over quantity, and recycle old textiles rather than tossing them out. You can read more about the true cost of fast fashion here.
Reduce Your Footprint
Reduce Emissions from Your Commute – Today.com has reported that transportation accounts for approximately one-third of all greenhouse gases produced in the United States. Depending on where you live, there are several ways to reduce your carbon emissions. For those who must drive, avoid high speeds, roll down the windows instead of blasting the air conditioning, and consider carpooling with coworkers or friends. A two-person carpool immediately slashes the impact on the earth by 50%. Walk or ride a bike whenever you can, and always consider public transportation.
BYO Reusables – CarryYourCup.org estimates that Americans throw away 25 billion Styrofoam coffee cups each year and 2.5 million plastic beverage bottles every hour, and that just one cup of coffee or tea in a disposable cup every day contributes to about 23 lbs of waste in one year. Reduce your waste by investing in travel mugs and reusable water bottles that you can fill up at home and continue to refill during the day. Most offices, quick-service restaurants, and coffee shops will gladly let you refill your cup with your beverage of choice. Some cafés, like Starbucks, even offer a small discount to their customers for refilling their own mugs. Not only will you reduce waste, but you will save money too!
Recycle Smart – Sorting through your garbage to recycle properly can be an inconvenience. Make it easier on yourself by organizing your waste containers into trash, recyclable papers, and recyclable plastics. We recommend this bin, which boasts 3 separate containers for easy organization.
Reduce Your Energy Expenditure
Rethink How You Wash Your Clothes – Energy Star claims the average household's water consumption from top-loading washing machines is 13,500 gallons per year. Switching to a front-loading machine, however, will save up to 7,000 gallons of water in a year. You can also save energy by using cool water to wash your clothes and consider hang drying as much as possible.
Invest in Standby Power Controllers – You may be surprised to learn that your electronics continue to use power when they are plugged in and turned off. "Standby Power" accounts for 5% to 10% of residential energy use, costing the average U.S. household $100 per year, according to Energy.gov. Thankfully, there is a very simple solution to reduce standby power consumption. Invest in power strips so that you can "unplug" several electronics at a time with the flick of a switch. Consider one for your living room to turn off your television, radio, and computers and one for your kitchen to turn off your microwave, toaster, and other appliances.
Use Energy-Efficient Light Bulbs – Replace old incandescent and halogen light bulbs with their energy-efficient counterparts. Energy.gov reports that energy-efficient light bulbs typically use about 25%-80% less energy than traditional incandescents and can last 3-25 times longer. That saves you energy and money.
Think Globally
Invest in clean technology – If you've made these small yet powerful alterations in your life, consider investing in clean technology. Show your support for technologies that provide clean drinking water, clean energy, and career opportunities in developing nations like Ocean Thermal Energy Conversion (OTEC) and Seawater Air Conditioning (SWAC.) Learn more about these technologies here, or click here to get involved.
---
This article appeared in OTE's December 2016 newsletter. Go here to read the full newsletter.