By Becky Wink Cooper, OTE's Marketing Manager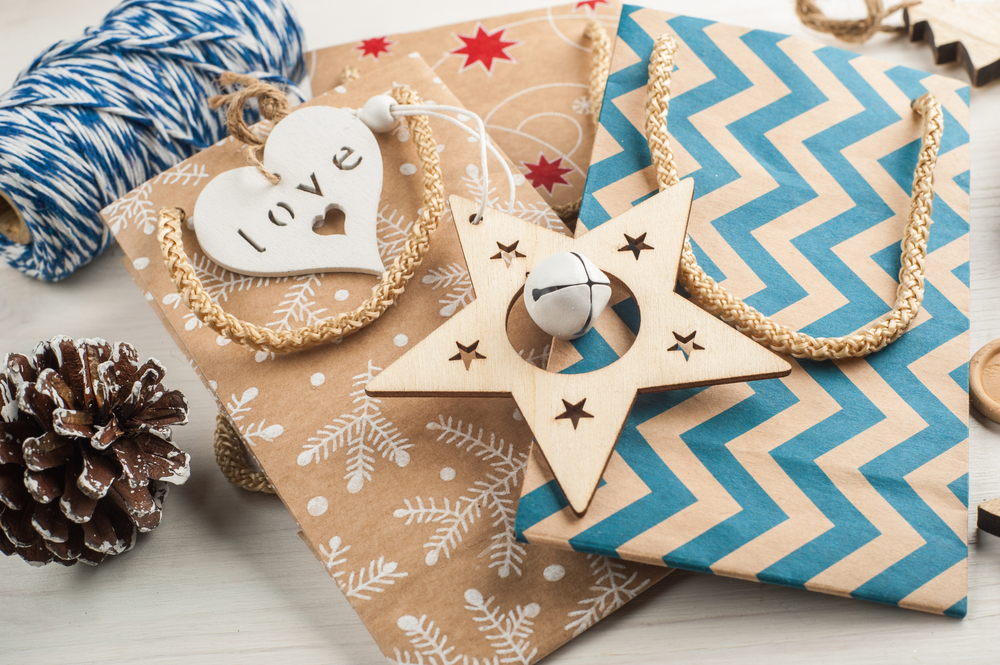 Ah, the holidays. Decorations, cards, food, family….presents!
The holidays are a wonderful time to reconnect with family, friends, and our communities. But, if we aren't careful, it can be an extremely wasteful time of year as well. According to the Environmental Protection Agency (EPA), the average American throws away 25% more trash between Thanksgiving and New Year's Eve.
It doesn't have to be this way. As you do your holiday shopping, consider adding another recipient: the Earth.
The EPA has some ideas for sustainable living during the holidays.
Decorations: Use energy-efficient lights with a timer. Either get a holiday tree that can be replanted later, or compost it rather than just throwing it out.
Cards: Consider sending e-cards or cards made on recycled paper. Or, make your own cards out of paper you would have thrown away.
Food: If you host a holiday meal, use reusable dishes, or disposable dishes made from recyclable material. Try to plan food portions so as to minimize leftovers, or send extra food home with people who will definitely eat it. Buy local and organic. You can read more at preventing holiday food waste here.
Gifts: Gifts can generate waste not only from the wrapping, but from gift bags, which are the most popular way to give presents. Get creative with your gift wrapping. Inhabitat.com suggests not only recycled paper, but also fabric, clay pots, newspaper, and more. Or, give gifts that require little or no wrapping, such as concert tickets, gift cards, or even an evening of free babysitting.
These helpful ideas will both help the Earth and save you money. For more tips on having a merry and sustainable holiday, check out the EPA's helpful article here.
---
This article appeared in OTE's December 2016 newsletter. Go here to read the full newsletter.