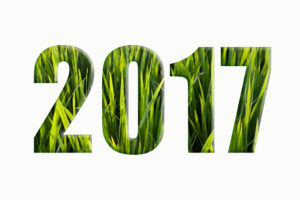 Almost everybody makes New Year's Resolutions, and by January 4th or so, those resolutions become mere memories as we return to our familiar ways and our comfort zones. One of the major reasons why we don't stick to resolutions is that we usually view them as self-imposed hardships, whether we're talking about losing weight or going to bed earlier.
Instead of seeing resolutions as painful changes that may solve some sort of problems in our lives, we're much more likely to turn those resolutions into permanent parts of our lives if we choose to see them as ways to make our already wonderful lives even better.
So, here are some Green Resolutions for 2017 that can improve both your wonderful life and the health of our planet.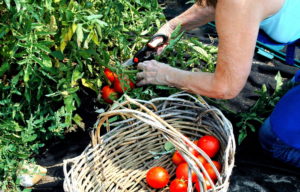 Start your own vegetable garden. In a purely positive way, gardening is a highly addictive activity, and it has great benefits for both you and our environment. When you have your own garden, you'll have an abundant supply of organic fruits and vegetables that will be the freshest that you can possibly eat. That freshness guarantees that your backyard produce will be much more delicious than store-bought produce that has become a world traveler to reach your table.
Digging in the dirt also delivers strong emotional and physical benefits. Planting a seed and watching as the plant first pushes through the ground offers a connection to the entire cycle of life. Watering, weeding, and harvesting are a good workout that will build an appetite for the fruits (and vegetables) of your labor.
And gardening is fun even before you start the physical work. Reading seed catalogues will make you aware of how many food plants are available, and of how few of them actually show up in a supermarket. Your location and climate will determine what you can grow, and wherever you are, you can grow all sorts of both familiar and unusual produce and enjoy all the green benefits of gardening.

Start a community garden. You can do a wonderful service for your community by starting a community garden. If you know of a vacant lot in your town, ask your officials if you can turn it into gardens, and if you don't have any vacant lots, maybe you can start a garden in a municipal park. Community gardens bring people together and create an atmosphere of sharing both food and ideas.

Buy locally grown, organic food. Even the most ardent gardeners have limitations on how much produce they can grow, so finding and supporting local, organic farmers is a great way to put fresh food on your table and to keep money in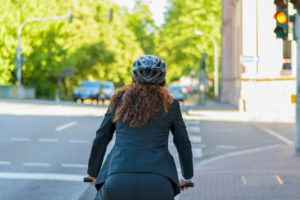 your community. Organic growers are multiplying, and wherever you live, even in the biggest cities, you can make a connection to some of them. For example, people in New York City can have fresh produce from OTEC's home base of Lancaster County delivered to them by a company called Lancaster Farm Fresh Cooperative.

Travel by your own power. Whether you walk, run, or bike to your destination, you'll be helping your own health and reducing the amount of gasoline that you burn. And you don't need to be a fanatic about it. If you do just one trip a week by foot or pedal, you'll help your health and prevent the burning of some gasoline. And, you'll probably find that you enjoy moving yourself and breathing fresh air, and you'll start doing more of it.
2017 will be a very good year, and by implementing one or more of these resolutions, you can make it even better.
---
This article appeared in OTE's January 2016 newsletter. Go here to read the full newsletter.