By Becky Wink Cooper
Leonardo Di Caprio's work on behalf of environmental causes is well-known. But, he's not the only celebrity to put his star power behind green initiatives.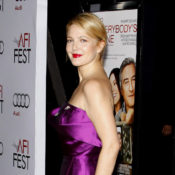 #1 – Drew Barrymore
An actress as both a child and an adult, Drew Barrymore has spent a lot of her life in makeup. In 2013, Drew started FLOWER Beauty, a botanical-infused makeup line that is never tested on animals. And, because the company doesn't pay for advertising, FLOWER Beauty's pricing is within reach for most people. Responsible, high-quality products at a reasonable price? Thanks, Drew!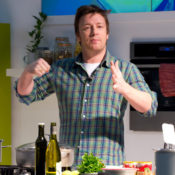 #2 – Jamie Oliver
Celebrity chef and restaurateur Jamie Oliver is passionate about more than just outstanding food. Jamie promotes the use of fresh, local, organic produce and encourages cooks to grow fruits and vegetables in their own gardens. In 2013, he launched the Feed Me Better campaign to improve the eating habits of school children by steering them away from junk food and back to real food.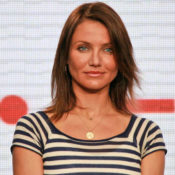 #3 – Cameron Diaz
Cameron Diaz was named a Hero of the Environment by Time Magazine in 2009 – and no wonder. Starting with the 2005 MTV environmental documentary, Trippin', Cameron has sought to bring awareness to how environmental issues impact people around the globe. She also collaborated with friends to write The Green Book: The Everyday Guide to Saving the Planet One Simple Step at a Time and was an early adopter of the Toyota Prius. In the forward to The Green Book, Cameron says, "It isn't about cutting everything out. It is about creating something better…We can figure out how to maintain our lifestyles and the health of the planet if we do it right." Well said.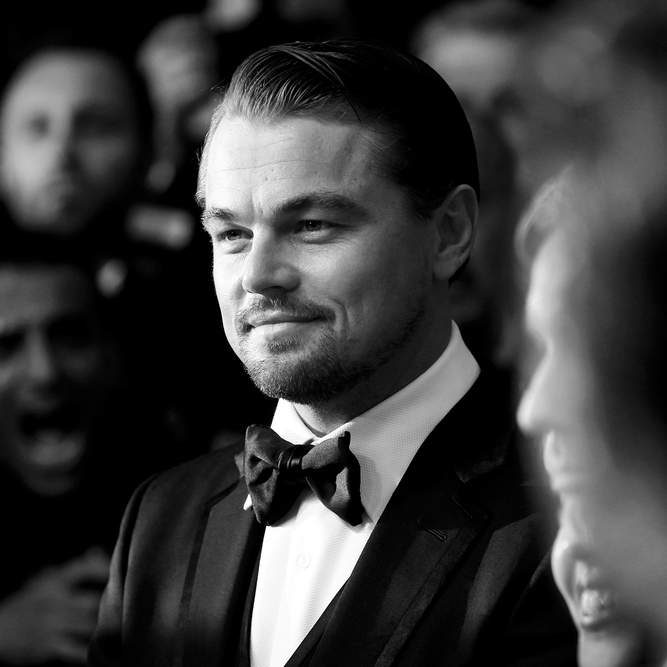 #4 – Leonardo DiCaprio
Few celebrities have been more outspoken in their environmental activism than Leonardo DiCaprio. In 1998, following the success of Titanic, 24-year-old Leo founded the Leonardo DiCaprio Foundation. According to the website, the foundation, "is dedicated to the long-term health and well-being of all Earth's inhabitants. Through collaborative partnerships, we support innovative projects that protect vulnerable wildlife from extinction, while restoring balance to threatened ecosystems and communities." Leo has also been heavily involved with several important environmental documentaries, including The 11th Hour, Cowspiracy, and most recently, Before The Flood.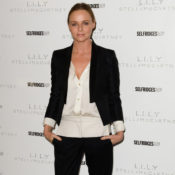 #5 – Stella McCartney
The daughter of Beatle Paul McCartney has made a name for herself as a fashion designer. In an industry where the inexpensive fast (and cheap) fashion trend threatens both the environment and communities in developing countries, Stella is fighting back."Fashion is one of the most far-behind industries of mass scale," she said, as reported by Vogue. "It gets away with murder." Stella's mission has been to design and produce high-quality, long-lasting items, sustainably sourced. And, it's working – 53% of her upcoming Spring collection is sustainably and ethically sourced.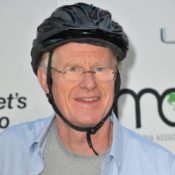 #6 – Ed Begley, Jr.
This prolific Emmy and Golden Globe-nominated actor has been in hundreds of recognizable roles, but his most important role is that of passionate environmental activist. Ed's home is less than 1600 square feet and is equipped with solar power, wind power, a green air conditioning unit, and a toaster powered by an electricity-producing bicycle. He drives a Prius when he must, and is often seen on his hybrid electric bicycle or on public transportation. A vegan since 1970, Ed is in a friendly competition with his friend Bill Nye to see who can leave the smallest carbon footprint. What an inspiration!
---
This article appeared in OTE's February 2017 newsletter. Go here to sign up for our newsletter.