Ocean Thermal Energy Conversion: A Brief History
Ocean Thermal Energy Conversion (OTEC) is a process that generates power using the temperature difference in ocean water. Originally conceived in the late 1800s, OTEC is a proven technology. Below we show you examples of OTEC research including an operational OTEC system in Hawaii. OTEC systems can also be configured to produce Seawater Air Conditioning (SWAC) and water for drinking, aquaculture, and agriculture.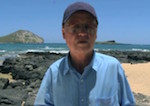 Dr. Ted Johnson, Ocean Thermal Energy Corporation's (OTE) Senior Vice President and Executive Director of OTEC Programs is a world leader in the advancement of OTEC technology. In 2009, Dr. Johnson was awarded the Pioneer Award from the Ocean Energy Council for his OTEC achievements and previously was the Managing Director of the Ocean Systems Group for Lockheed Martin.  Click here for Dr. Ted Johnson's full biography.
Research, Development and Testing: A Timeline
Conceived in late 1800s - First tested in 1900s - Implementing in 2000s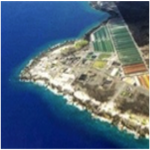 1974:
Hawaii establishes Natural Energy Laboratory of Hawaii Authority (NELHA) at Keahole Point on the Kona coast of Hawaii. Hawaii's warm surface water and accessibility to deep, cold ocean water make it the ideal location for testing of OTEC technology.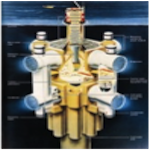 1975:
Lockheed Missiles and Space Company receives a grant from the U.S. National Science Foundation to study OTEC.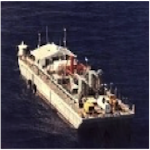 1979:
The State of Hawaii, Lockheed Martin Corporation, Alfa Laval Thermal, Dillingham Corporation and Makai Ocean Engineering collaborate to design, develop, and operate the first successful floating closed-cycle floating OTEC plant, known as Mini-OTEC. Fifty kW of gross electricity is generated without the use of fossil fuels.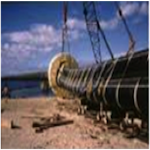 1981:
The Department of Energy implements a program that became known as OTEC-1. Objectives of the project include testing of heat exchangers and cold-water pipes on an advanced floating platform design. The project is successful.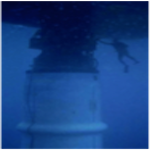 1983:
TRW and the Department of Energy collaborate on an at-sea Cold Water Pipe (CWP) test in the open ocean near Honolulu, Hawaii.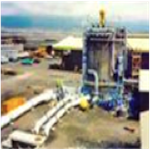 1993:
NELHA and the Pacific International Center for High Technology Research (PICHTR) collaborate on a 210 kW open-cycle OTEC plant producing electricity, cooling, and fresh water, which is also used for growing crops and aquaculture.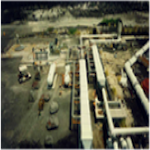 1996-2000:
NELHA performs heat exchanger testing and evaluates the economic viability of different heat exchangers.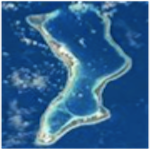 2005:
OTE's subsidiary company OCEES conducts an OTEC feasibility study phase I and II for the US Navy base at Diego Garcia in the British Indian Ocean Territories using a floating OTEC power plant design. The designs are accepted by the US Office of Naval Research.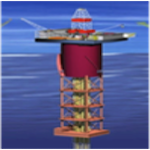 2006:
OTE's subsidiary company OCEES and Makai Ocean Engineering conduct a feasibility study for OTEC technology, including its economic feasibility, for connection to the Hawaii Electric Company (HECO) grid.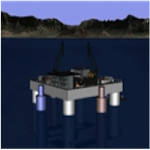 2007-Present
OTE's subsidiary company OCEES, Lockheed Martin Corporation and Makai Ocean Engineering, and others perform OTEC technology and feasibility studies under various contracts, including a major contract from the Naval Facilities Engineering Command (NAVFAC) in Hawaii.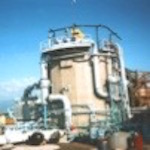 2012:
OTE conducts a US Government-sponsored feasibility study for the US Department of Agriculture (USDA) to build and operate a large OTEC plant producing electricity and water for drinking, aquaculture and agriculture.
2014-Present:
30th Legislature of the US Virgin Islands unanimously votes in favor of OTE Corporation conducting a detailed feasibility study for multiple OTEC and SWAC plants for the Territory including producing water for drinking, aquaculture and agriculture.